The following 3 posts is an entire topic copied from the discontinued NuVinci Forum. Some posts are written by members of the old forum and not by me.
by
Oran
on Fri Mar 30, 2012 10:39 pm
Well here's the answer. In some ways the design of the N360 is the same as the N17X as would be expected. It's no surprise that it contains balls and traction rings, what the following photos show is just how much Fallbrook have simplified the design. Simple means better and more reliable "Perfection is not the state where nothing further can be added, but rather where nothing further can be taken away" Hugh Piggott.
This is what you find when the hub is opened. The large diameter ball bearing allows the input and output rings to rotate at different speeds.
Inside of lid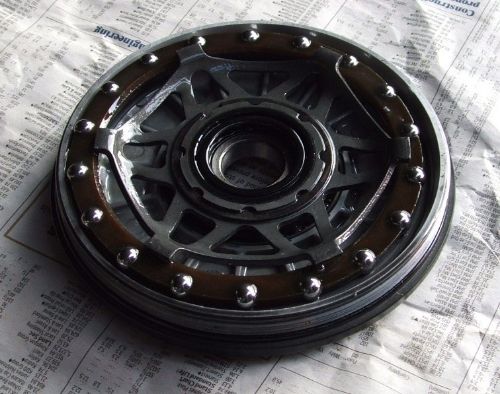 Inside of hub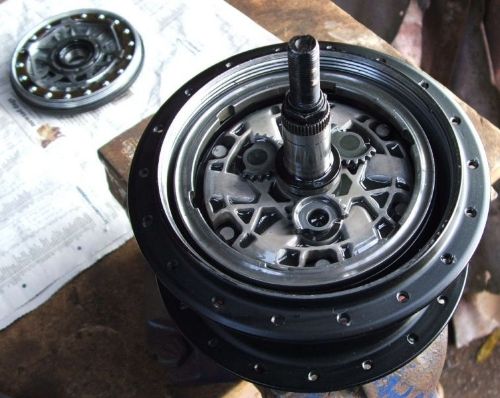 The clamping pressure adjuster assembly can then be lifted out of the hub.
Clamping pressure adjuster assembly
The balls and traction fluid are then visible inside the hub.
Traction fluid inside hub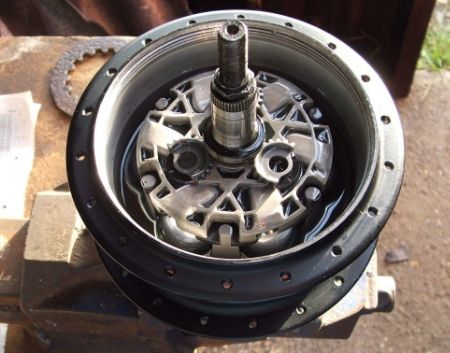 When the traction fluid has been drained the non drive side axle lock nut can be removed allowing the axle and ball tilting mechanism to be lifted out.
Ball tilting mechanism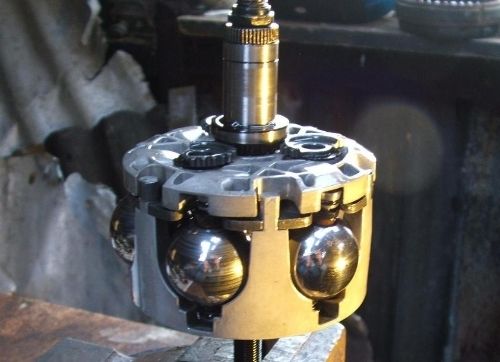 - Oran